Directors and all team members of Cids, First of all, I want to appreciate you for your new project of Principal Wizdom, because students, teachers and Principals also need encouragement, especially Principals. Because they have to perform the role of the mediator between school committee, teachers, parents and society and also have to face many problems or new things related to it by maintaining a good relationship among them all.
I think a school is not only a building with some rooms, teachers and students but it is like a second home for a child who is going to take the first step towards the new world of knowledge, excitement that is totally different from his own home and who has to come to learn here all the essential aspects for the betterment of his future. So it's our responsibility to give our best to our students as much possible to make them confident, responsible, reliable and strong. And I think this is what we can call Philosophy of Education. We have to teach them beyond the textbooks, because It is the practical knowledge that will help them in future and not only theory.
It has become a difficult task for schools to maintain the teaching and non teaching staff because of the constantly changing government rules. The new concepts are emerging in the education field. So it becomes important to train the teachers and make them adjustable for it. Parents also play an important role in teaching-learning process. Only we have to push them a little and motivate them for their interaction with their child's school activities. For this, we arrange an activity day once a month for parents where they teach any new thing to students and interact with them.
Actually I had never thought about teaching as my profession. So I won't mention a particular person as my role model, but if I want to follow someone, it is Mr. Mohan Pujari Sir. Obviously my parents always encouraged me, but it's my father-in-law because of whom today I am here as a Principal. He was the only reason for this. And the most important person-my husband-Ketan who has been always here for me, also when I was completing my B.Ed.(up down Ichalkaranji- Sangli) like a backstage artist-no one notices but always there.
Thank u so much CIDS for giving me this opportunity to express myself and your inspiring work in the field of education for vocabulary enrichment, and to develop all communication skills among students.
by,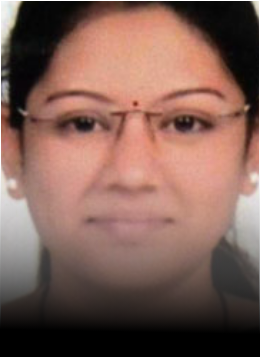 Mrs. Prachi Kulkarni
Principal, Deccan English School, Ichalkaranji